Heart Hero Merchandise
CHD Awareness Gifts & Heart Hero Cookies by The Cookie Company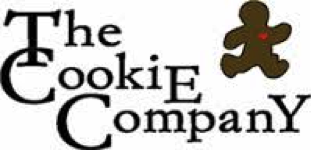 The perfect sweet treat for your Heart Hero or anyone this Valentine's Day!! The Cookie Company in Omaha, Nebraska is baking up an amazing array of CHD Awareness cookie gifts boxes and are perfect to send to the ones you love this Valentine's or send a dozen to your Heart Hero to celebrate a successful cardiology appointment, to thank the doctors & nurses, or to anyone who "has heart"! Mention Heart Heroes and The Cookie Company will donate 30% of your order back to Heart Heroes.
COOKIE BOUQUETS ~ Long-stemmed cookies in a floral box
❤  ½ Dozen $16.00
❤  Full Dozen $25.00
HEART-SHAPED DECORATED COOKIES ~ Personalized message
❤  10" Cookie Heart $10.00
❤  12" Cookie Heart $15.00
❤  Half Sheet Heart $23.00
❤  Full Sheet Heart $33.00
SWEETHEART GIFT BASKETS ~ Ready-made or customize your own
❤  $28-$46
HEART CUT-OUT COOKIES
❤  $19.00/DZ ($1.90 each)
UPS & LOCAL DELIVERY AVAILABLE
Orders can be placed via cookiecompanyhasheart@gmail.com or by contacting the store directly at (402) 330-1107. Please contact The Cookie Company with payment information at (402) 330-1107.Orders will not be processed until payment is scheduled.*Orders must be placed 24-hrs in advance*
The Cookie Company
Westroads Mall (102nd & Dodge)
10000 California St.
Omaha, NE 68114
(402) 330-1107
Check out The Cookie Company on Facebook!
Heart Heroes Bling Shirts and Hats by Dazzling Divas
Heart Moms and supporters ~ now you can show your support for your Heart Hero in your very own "bling" style!!  Dazzling Divas will create your Heart Heroes shirt or cap and donate a portion of every order to Heart Heroes! 
Click here to order on the Dazzling Divas website!
20% of every purchase will be donated back to Heart Heroes!!