Heart Heroes is proud to recognize CHD Awareness Month 2016!
It's February again and this is OUR MONTH!  It's our time to grab the microphone and tell the world about CHD, the most common birth defect worldwide.  What are we doing this month?  Check out what Heart Heroes is doing to educate and raise awareness this month, honor our Heart Heroes and Heart Angels, and also what YOU can do to help support our mission of CHD awareness!
BEATS OF COURAGE ~
Our Heart Heroes have incredible bravery that sustains them through life-saving surgeries, pokes, prods, hospital stays, and more.  We empower these kids with a superhero cape to help display the courage and strength that gets them through their medical ordeals.  We are on a mission to show their courage with every beat of their hearts.  
This February, we are highlighting the more than 40 kinds of CHD to educate the public on the most common birth defect around the world.  Please join us as we feature a Daily Heart Hero and help educate yourself and others on HOW Congenital Heart Defects affect the heart.
PROCLAIM THE NATION ~
Did you know that you can help spread #CHDawareness during the month of February in your local community by getting your government involved?  Proclaim the Nation for CHD awareness and go to your local or state government to declare Feb. 7-14 CHD Awareness Week.
Help us get February 7-14 nationally recognized as CHD Awareness Week! Please take a moment to sign this petition to nationally recognize February 7-14 as CHD Awareness Week in the United States.
We the People… Your Voice in Our Government – well, let's make 2016 the year our voices are HEARD!
We need 100,000 signatures by Feb. 11, 2016 in order to get an official response from the White House- Let's PROCLAIM THE NATION for CHD AWARENESS! Sign – share – spread the word!!
Click here to SIGN and PROCLAIM the NATION for CHD!!
For sample proclamations, as well as customizable letters you can use to send to your mayor or governor's office, and information on how to submit a proclamation, please visit our Proclaim the Nation page.
We will be listing all the proclamations that were submitted on our website and social media.  If you haven't told us about your proclamation, please post it to our Facebook page or email us to let us know your city, county, or state is going to #ProclaimTheNation this year!
EDUCATE – ADVOCATE – DONATE
Heart Month Awareness and Fundraising Challenge ~
Fundraising is an important part of our CHD Awareness Month Campaign.  Without the generous donations and fundraising efforts on behalf of our heart families, Heart Heroes wouldn't be able to sustain its cape program, offer free family support events, or help fund life-saving research for CHD.
SHOP NOW at the Gracious Hearts Collection by Ally B Designs ~ Shopping with a Purpose for a Purpose!
♥︎ 25% of EVERY PURCHASE from the collection is donated back to Heart Heroes, Inc.
♥︎ Place your order by January 24th to get your shirts by Valentine's Day!!
YOU HAVE TO CHECK OUT THESE AMAZING DESIGNS!!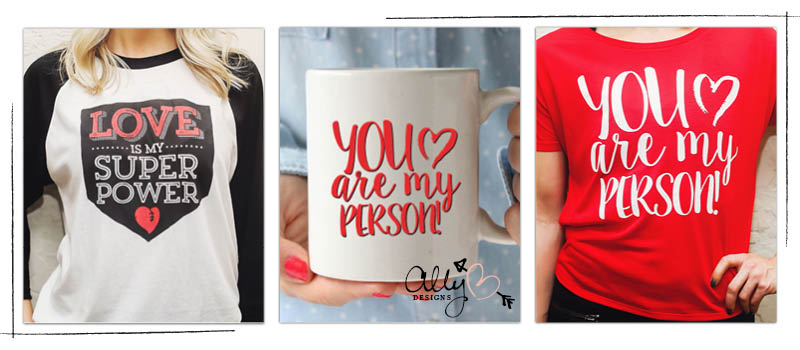 ---
Are you holding a fundraiser during CHD Month to benefit Heart Heroes?  We'd love to talk to you and feature your hard work!  Please contact us on Facebook or send us an email.
♥︎ Host a CHD Awareness talk at your local elementary, middle or high school.
♥︎ Make heart cards for the kids at your local children's hospital's cardiology or surgery department.  Engage your child's class, Boy Scout Packs, Girl Scout Troops, sports teams, etc.
♥︎ Print CHD facts on cards and tie to suckers, handing out at your child's school or a local store.  This could be a fun and easy fundraiser, too!
♥︎ Check out our Fundraising Page for a full list of fundraising tips and ideas!
WHAT ELSE CAN YOU DO??  Let us know what you're doing to Educate ~ Advocate ~ Donate for Heart Month this year!!