More Than a Just a Cape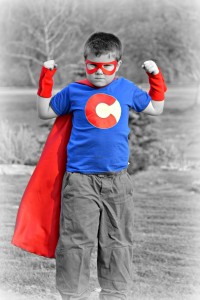 "I'm not scared at the heart doctor because I have my cape and I'm a Heart Hero!"  
— Heart Hero Lola at her recent cardiology appointment
"Thank you for Adam's cape! He LOVES it!!! When asked what he wants to be when he grows up he always answers "A superhero," & of course he already is! Thanks so much for recognizing the superhero that he is!"
— Carissa F., mom to Heart Hero Adam
A Heart Hero Cape is a hand-sewn, custom-designed superhero cape that is uniquely special, just like each Heart Hero.  The badge of honor featured on each cape is there for these kids to wear proudly, to say "I'm unique", "I'm a hero", "I can do anything".  Heart Hero Capes are free of charge to Heart Heroes, children born with Congenital Heart Defects (CHD), provided through the generous support of our donors.  The "official" Heart Hero Cape is truly more than just a piece of fabric. Heart Hero Capes are proudly worn in all 50 states and across the world.
Over 70 of our Heart Heroes have received a heart transplant.
100% of donations are used to provide Heart Hero Capes and support for our heart families.
The inspiration behind Heart Heroes, Inc. is our own courageous and resilient children who battle CHD daily.
Request a Cape
Heart Heroes are all ages, from all parts of the United States and around the world. If you are or have a Heart Hero in your life, we invite you to wear a Heart Hero Cape.
Request your Heart Hero Cape here.
Donate
All donations through this site are allocated 100% to providing Heart Hero Capes to children with a congenital heart defect. Your donation provides customization of a Heart Hero Cape with the child's favorite colors, shield, initials, and official Heart Heroes Badge sewn on their cape and along with shipping.
Donate a Heart Hero Cape here.